Official Release of the WorldCereal products and system
On Behalf of the European Space agency and the WorldCereal Consortium we are glad to present the first global seasonal updated temporary crop and crop type (maize and cereals) maps. These maps are based on the EU-Copernicus satellites (Sentinel-1 and Sentinel-2) in combination with NASA's Landsat data.
Did you miss the release? Stay tuned for the webinar recording which will be shared here shortly.
Webinar Agenda:
•    Introduction of the WorldCereal project
•    In situ data harmonization and use
•    Methodology and products
•    Validation
•    WorldCereal viewer
•    Q&A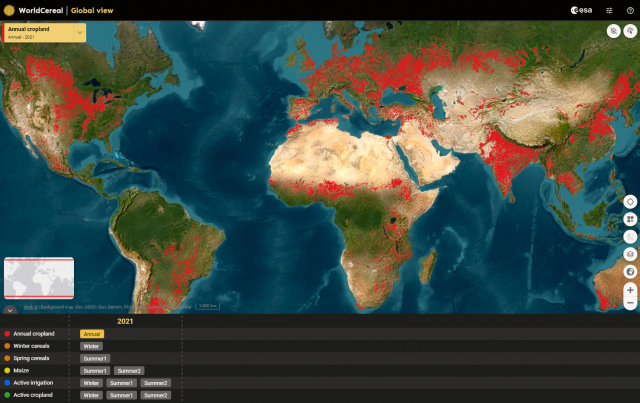 Preview of the ESA WorldCereal viewer